Banco Azteca |

2018
Digitalizing, transforming and bringing to 2018 the bank of the Méxican working class people.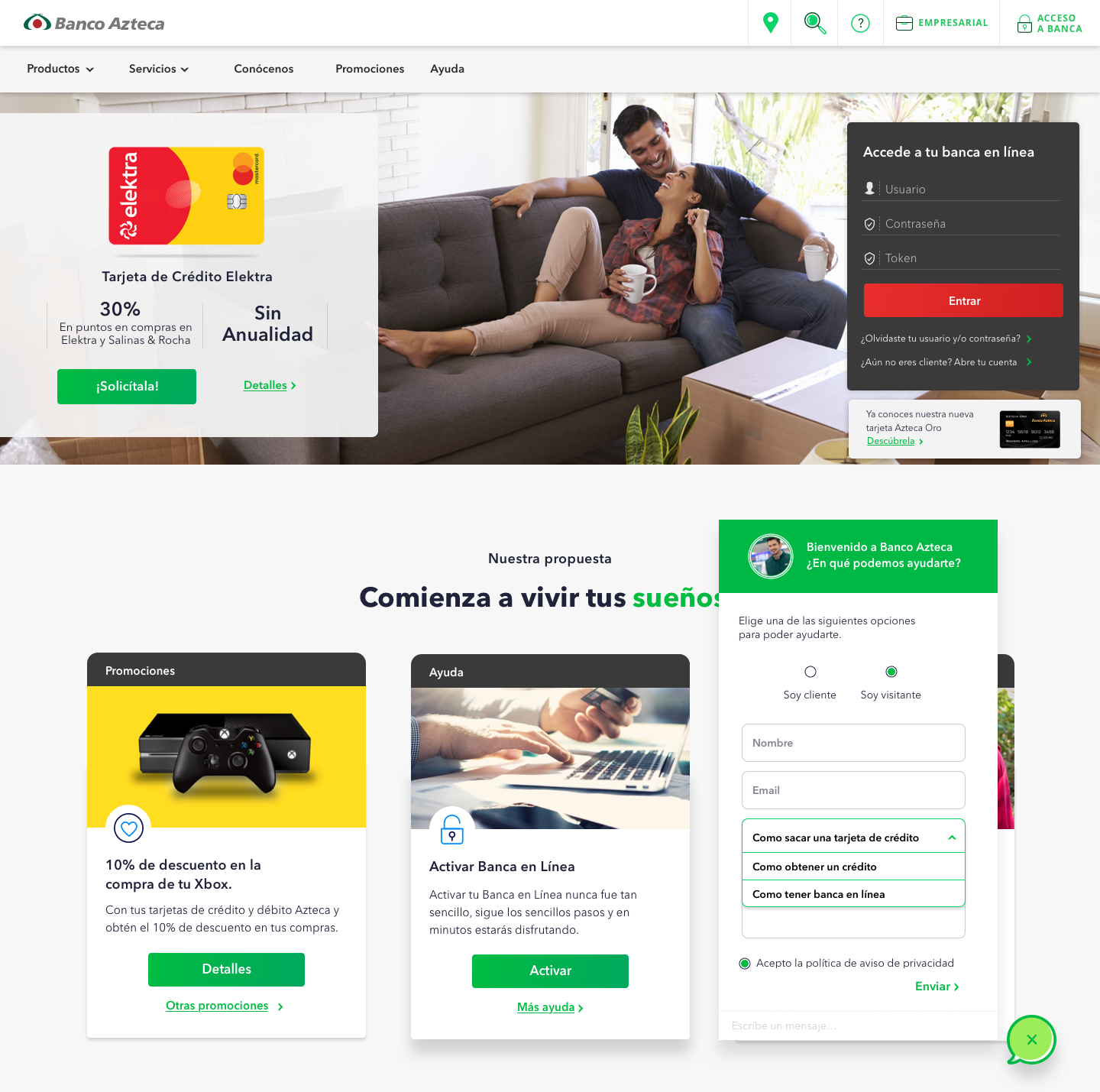 PROJECT NEEDS:
Digital transformation for the working class people of Mexico. Empowering the user by adapting technology and creating a more transparent banking experience.
ROLE:
UX Lead.
ABOUT BANCO AZTECA:
About 80% of the total population of Mexico are working class. 'BAZ' serves the majority of them by reaching rural areas and offering products specifically taylor on small loans an affordable products.
NORTH STAR:
Changing the banks perception in the current market.
MAIN CHALLENGE:
Creating a user centered experience by improving current banking flows and creating a cohesive and holistic web design system for pre and post bank log in.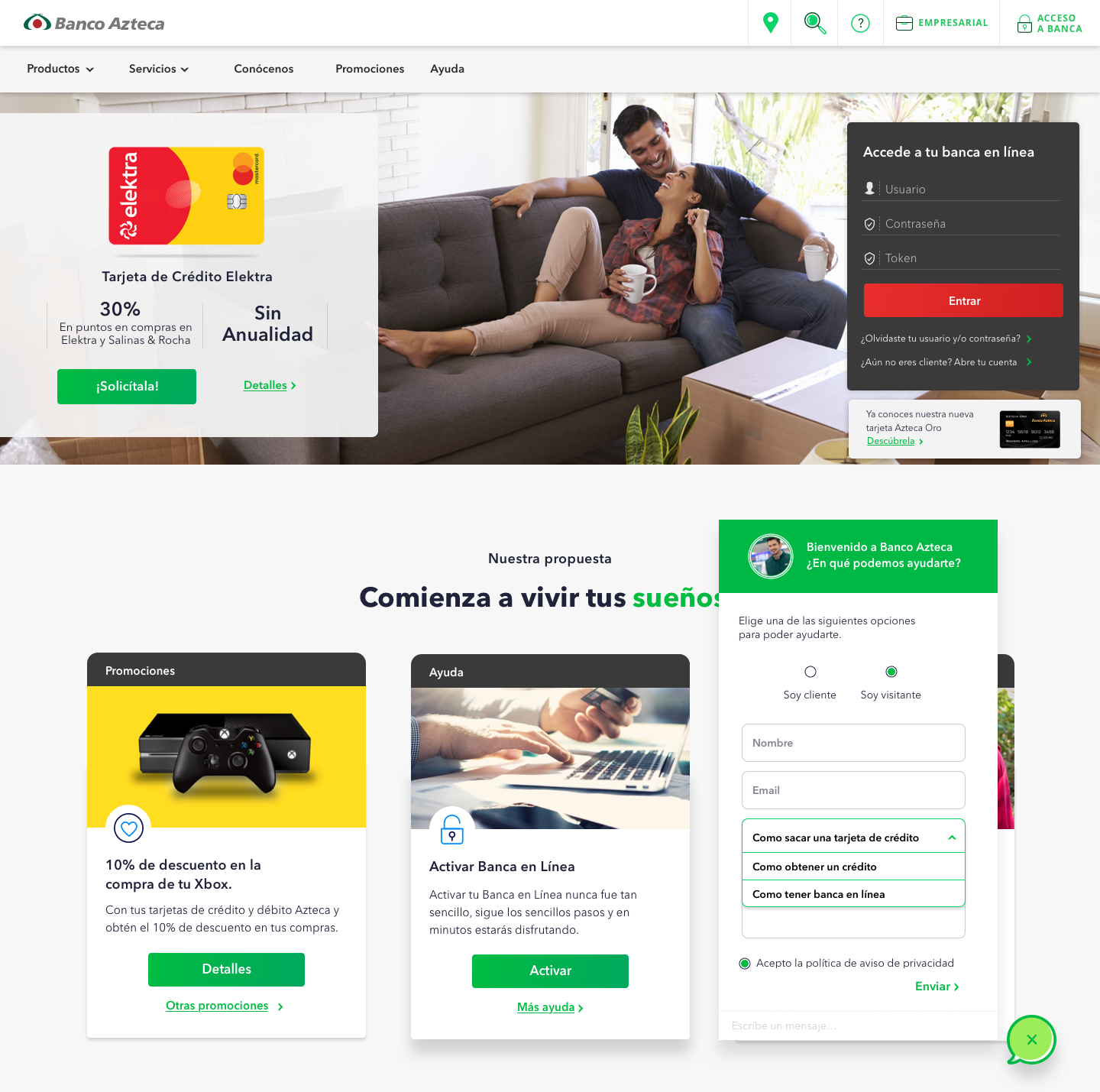 ✨
WORK IN PROGRESS:
This portfolio piece is a work in progress.
The purpose is to show some of the final visual work.
This project included:
- Research
- Testing
- Strategy and many more amazing headaches! :)
LEAD UX:
Bryant Castro
JR. UI:
Maria Arista